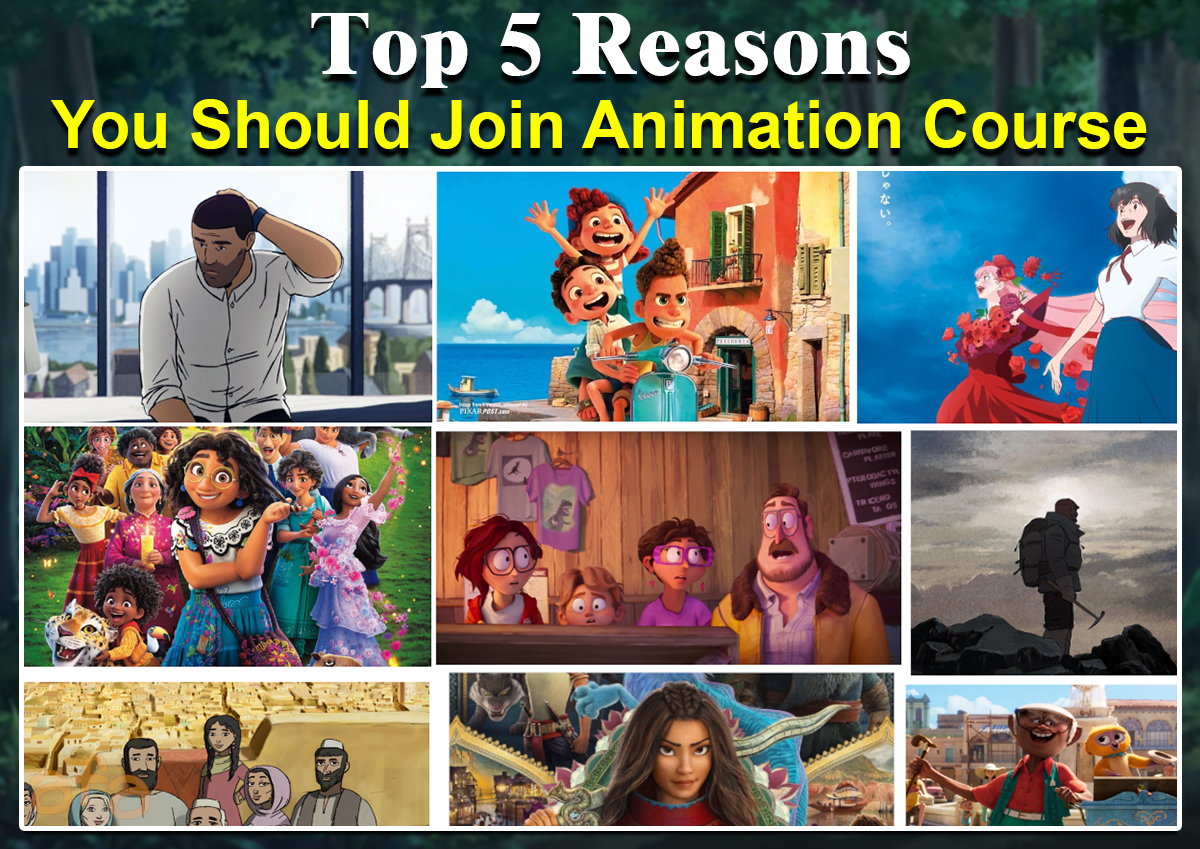 Top 5 Reasons You Should Join Animation Courses
If you like to watch animation movies or series and want to bring characters to life then animation is the field where you can do all this. It's a global industry so, you can get a job in your favorite animation studio or a digital marketing agency. Now, days it's a most demanding job in the market.
It's a growing industry and in the future it will grow up to $645 billion. That means in the future animators will get more job opportunities. Here in this blog we will discuss top 5 reasons you should join an animation course.
What do You Mean by Animation  
Animation is one type of art that's create illusion so viewers will see it as moving character or objects. In simple term, animation is a way to bring a life to character of your imagination digital platform. Most animators are using 24 frame rate to create animation video.
It is divided into many different parts
2D animation
3D animation
Motion graphics designer
Hand drawn
Stop motion animation
Asset based animation
What is the Job of a Animator?
Some of the animators create backgrounds and characters frame by frame in  2D or 3D animation videos. A few animators also create motions in a element or character and those animators called motion graphics designers.
Animators also use different types of tools to create animation character or a something else. What type of tools they are going to use it depends on what type of animation they are planning to create. Many senior motion graphics designers are using AE (After Effect) tool to create motion. It's an easy to use and versatile tools that's why graphics designers love this tool.
If you have a dream to create animation movies or work in video game studio then master your animation skill. Recently we analyze the market and find out that there are more than 7000 MNC companies are looking for animakers.
Why You Should Learn Animation?
There are hundreds of reasons you should learn animation. Below we will discuss top 5 reasons to learn animation.
Skills You Need to Aquire to Become an Animator  
Most people believe that you can create animation in excel but that's not accurate. To become a professional animator you need to learn different types of tools.
Demand for Animation                     
Each & every industries looking for animators to hire and now, it became one of the fastest growing industry in the world. As I mentioned earlier demand for animation is growing but the problem is there are not many skillful animators available in India. If you want to be part of this growing industry and make tons of money by improving your skill then enroll in a animation course. It will be a lot easier for you to learn animation and they will guide you step by step.
Create Your Own Animation Video
If you have a script idea and want to show to the world then animation is the best idea. If you don't know how to create animation then enroll in an animation course. That is one of the easiest way to learn animation. Let's assume that you want to recreate Titanic sinking scene and showing to the world then after complete our Top skill course modules you can easily recreate it.
Animation is a Powerful Tool to Educate People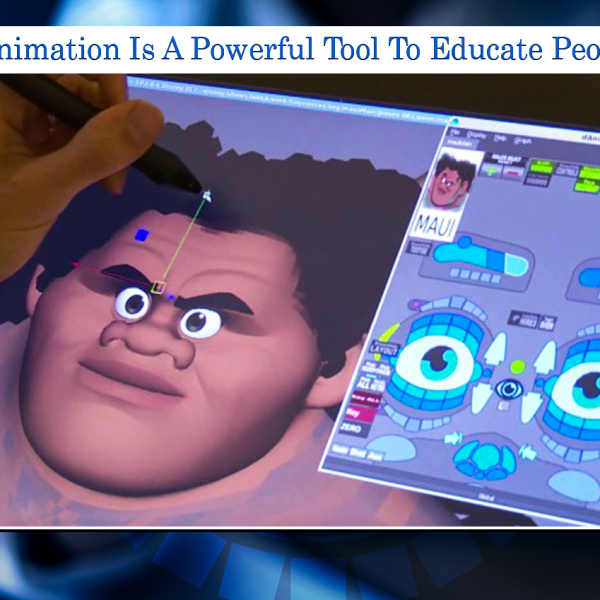 Now animation is a powerful tool to convey your message. That's why these days school, colleges, industry training videos, and other format of educational content to teach people. It is much easier then hiring a tutor.
If you are familiar with kids then you might know that they hate books and note books so you can use animation videos to educate them. On the internet you will find tons of animated educational videos and people love to watch this type of videos.
Dream Job
If you have a dream to work in animation studio or gaming industry then animation is the best career option you can choose. On the internet you will find tons of production studios, animation studios, and game designing firms job posts. After having a few years of experience animators can easily make handsome amount of money. Otherwise you can do freelancing and make 1000$ in a single project.